At AutoCamp, travelers explore majestic scenes of the American West while lodging in gussied-up Airstreams.
Written by Constance Dunn
"Like a stream of air" was how entrepreneur Wally Byam described the road-cruising prowess of his new Airstream travel trailer when it debuted in 1934. Packed with home-sweet-home amenities like stoves, toilets, water pumps and ice chests, the gleaming metal trailer featured a bubble-like silhouette, courtesy of the aircraft engineering concepts Byam borrowed for its design. The Airstream was a traveler's revelation, turning that wholly American pastime—the road trip—into a more manageable, pleasure-filled affair.
Nearly 80 years after the Airstream's debut, Bay Area hospitality entrepreneur Neil Dipaola deployed a docked fleet of these well-crafted road warriors—enjoying newfound popularity in the social media age due to their photo-friendly, Jet Age profiles—to a hybrid camping-hotel site in Santa Barbara. The idea was to tempt guests, the kind who might not typically go camping, to come and explore the great outdoors in a style in which they were accustomed.
In 2016, Dipaola opened another California site called AutoCamp, this one in the midst of a towering redwood grove in wine country, near the Russian River, where a guest could bunk in a well-appointed Airstream trailer, a kitted-out tent, or one of a handful of standalone suites. The result, and template for future AutoCamp locations, is a luxurious basecamp for outdoor adventuring, complete with fine linens and soft lights, flatscreen TVs and full bathrooms outfitted with spa toiletries and walk-in showers.
At the heart of each AutoCamp—there are currently five, with a sixth location opening next year—is a designer-styled clubhouse where guests can mingle over local wines, swim in the pool or decompress around a blazing outdoor fire. But the star attraction is always the great outdoors. While two AutoCamps are located on the East Coast (in the Catskills and Cape Cod, respectively), the remainder are clustered in California (near Yosemite, Joshua Tree and Russian River), within reach of some of the most star-studded and ethereal landscapes of the American West.
A tour of these AutoCamps is not unlike entering a living travelogue of some of the West's most compelling natural scenes—whether found in real life or captured on film in a famous Western. The prickly cacti and boulder piles at Joshua Tree; the towering sequoias and sun-soaked skies of Yosemite; or the dense green pines along the wide banks of the Russian River—these are visual mainstays of Western cinema, starting from its earliest days. In fact, AutoCamp's newest location, opening near Utah's Zion National Park in 2023, will feature terrain familiar to fans of John Wayne. His first starring role, in The Big Trail (1930), brought Wayne to St. George, Utah, about an hour west of the park, to shoot canyon scenes near Hurricane Bluffs. Years later Duke returned to the area to film 1956's The Conqueror, and though a major star, it's possible that even he didn't encounter conditions as stylishly comfortable as those of AutoCamp circa 2022.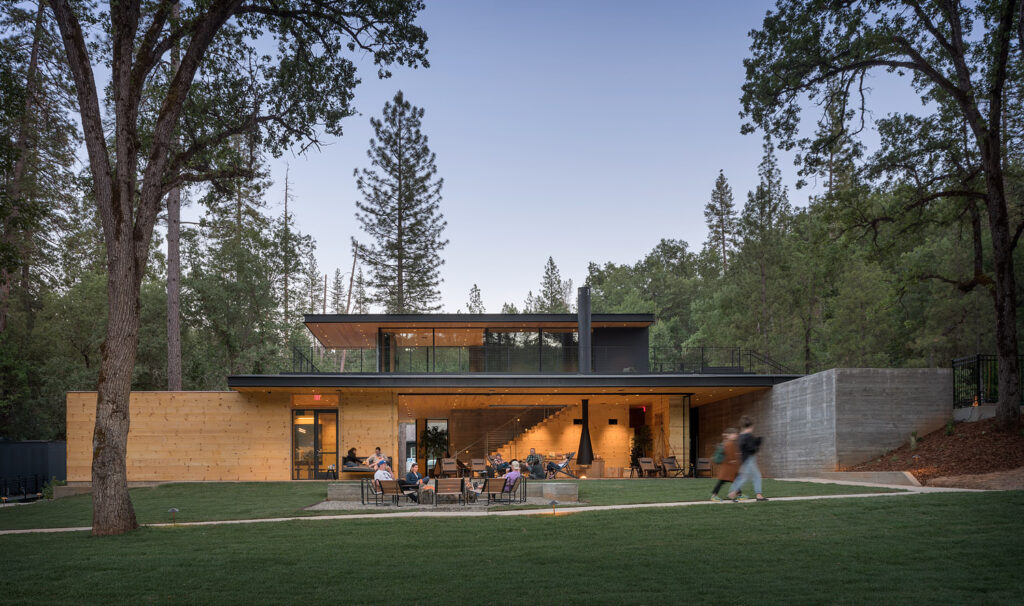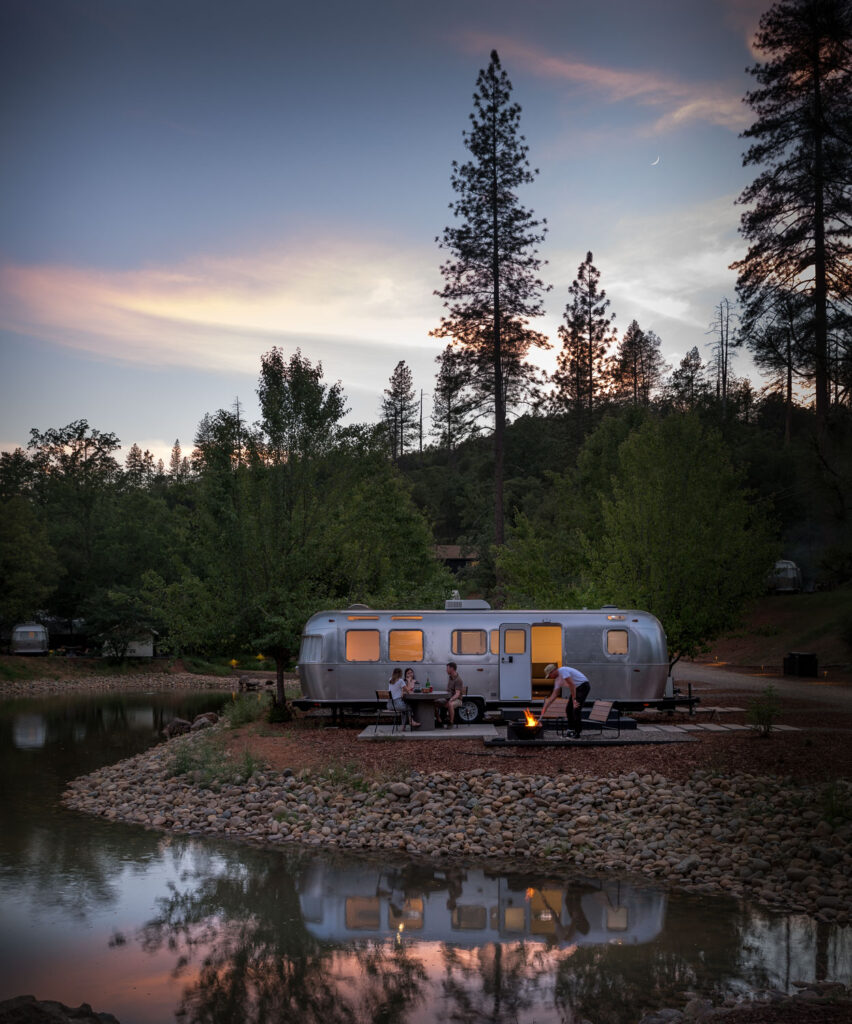 Photographs courtesy of AutoCamp