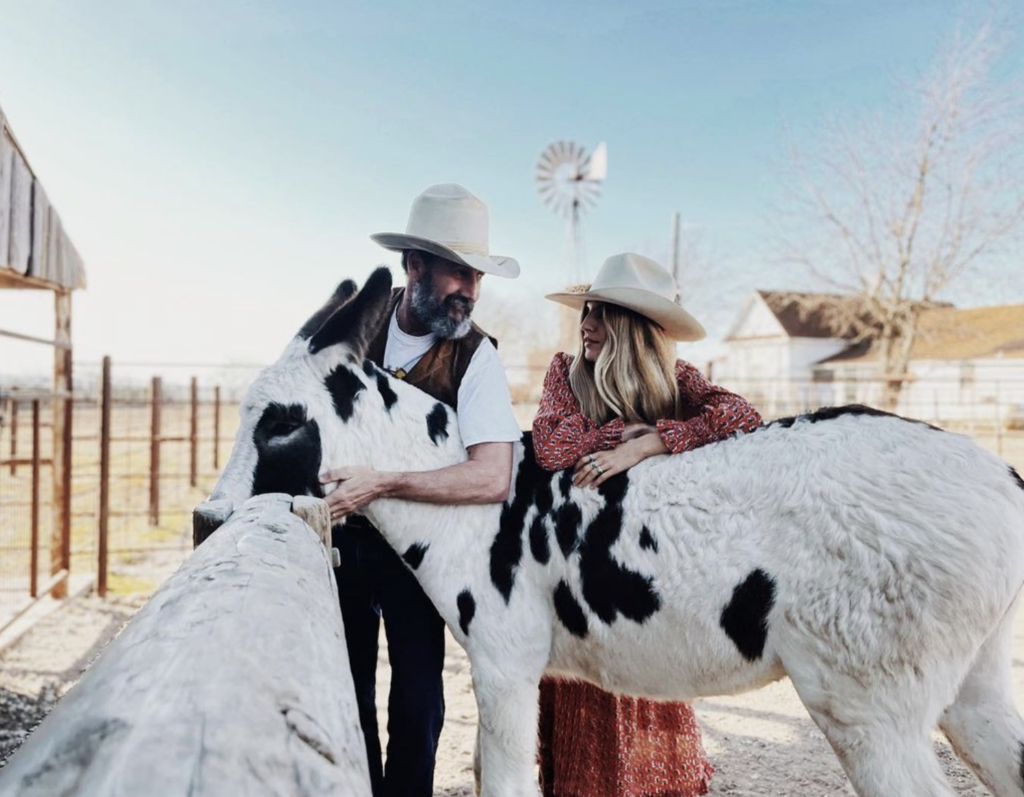 An independent streak and affinity for days past propels the work of Western collector and artist Chad Isham. 
Written by Constance Dunn
Though he's a man of current times, it's the days and years of yore that hold a constant fascination for Chad Isham. "The thing that inspires me now, just like it did 20 or 30 years ago, is the past," says the native Texan. As a child, the artist and collector would pore through books of old photos, studying images of cowboys—from faded sepia images of the trail-hardened men who drove cattle up the Long Trail over a century ago, to colorful photos capturing authentic cowboy life in the 1950s and 1960s. 
He would also spend time with his grand- and great-grandparents, happy to be in the midst of settings filled with items from decades past. And though he attended high school in the 1980s, Isham would typically dress as though he were living in the 1950s. "I've always loved old things, and surrounding myself with old things," he says, though he might not have been aware that during those years he was training his eye on the future. Cultivating a keen sense of discernment for the accurate time and place of a thing that has informed not only a decades-long career as a scenic artist for movies and TV (Taylor Sheridan's 1883 is among Isham's recent credits), but as a leathersmith, mainly of handcrafted belts, bags, wallets, and chaps—and a successful collector and purveyor of vintage Western goods. 
The range of items that abound in his online store—run with his wife and business partner Zuza, from a Texas cattle ranch populated with a league of animals, horses and sheep included—is impressive for its sheer span and sharp quality. There is turquoise jewelry and Navajo saddle blankets. A pair of ladies' jet-black cowboy boots from the 1940s are among the current offerings; so is a butter-hued fringe jacket, circa the 1950s, with an intact silken lining; a wool Mexican poncho from the 1920s; and a handmade pair of Plains Indian moccasins. "I can look at an item," says Isham, "and typically tell within three or four years when it was made."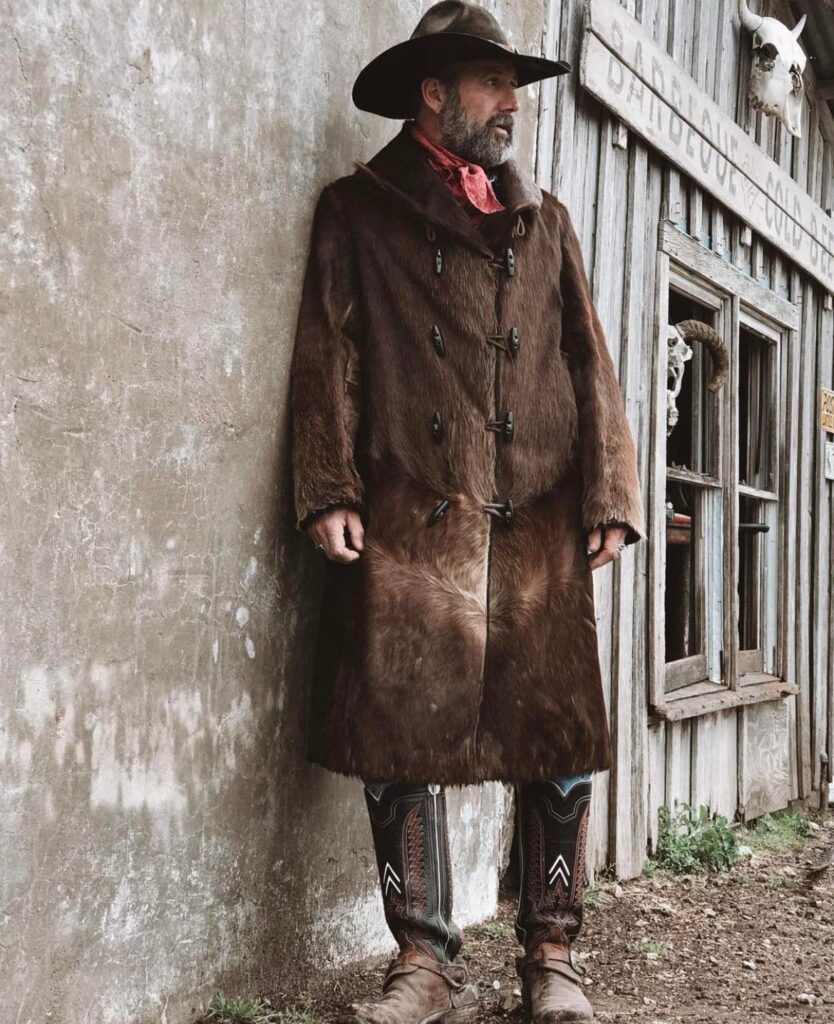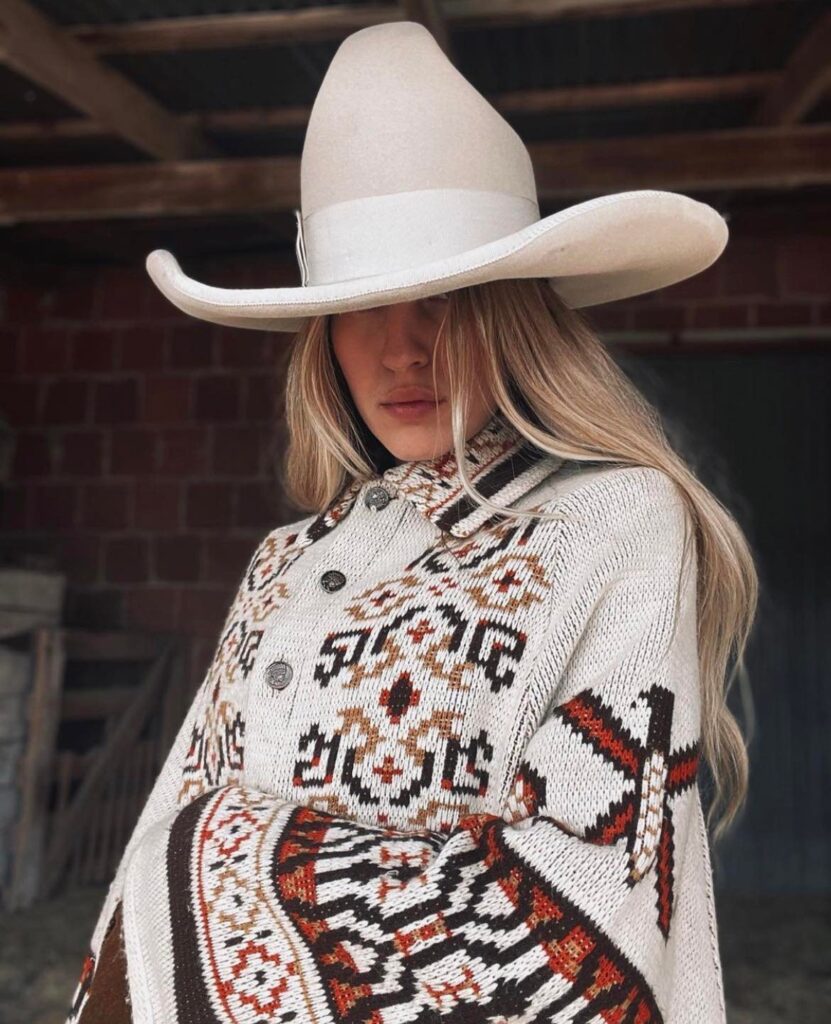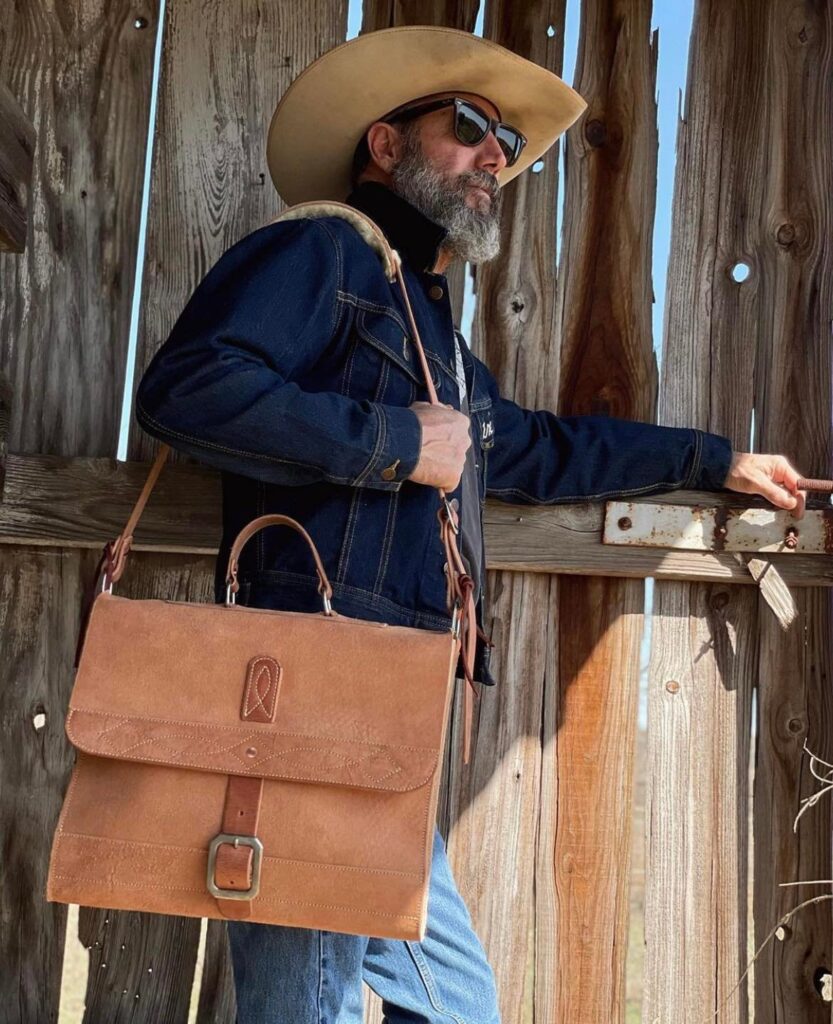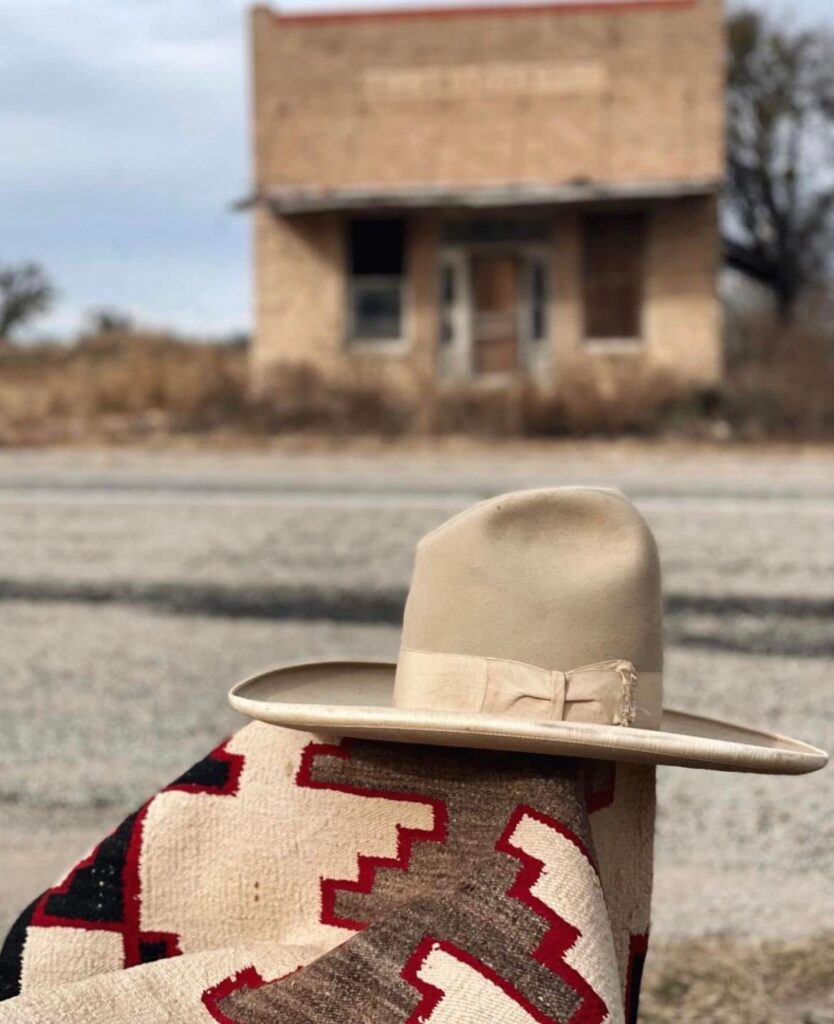 At his core, Isham is still the same cowboy who grew up watching his mother show horses and barrel race, and who learned a thing or two from his calf-roping father. "We had a little roping pen, and every day after school we'd practice," recounts Isham. "The best memories of my life." Growing up in the Western lifestyle also embedded an early hand in learning how to fix his gear, leather included, thus planting the first seeds of his track as a leathersmith. "Most working cowboys, even today, know how to do a little leatherwork," he explains, describing how the rough and tumble life of a cowboy means constantly having to fix things with one's own hands.
It also afforded Isham a sense of independence that, just after high school, propelled him to start exporting goods from Mexico and Guatemala, and leaving the Lone Star State to live elsewhere, like Sweden and New York. "I've always done my own thing," declares Isham. "I never, ever wanted to be like anyone else." 
In his work, however, Isham is a lot like someone else: his father—a fellow entrepreneur who also found success selling Western goods. "We had a Western business in Aledo, Texas, right west of Fort Worth," Isham says, noting how the John Travolta movie Urban Cowboy (1980) helped unleashed a mainstream yen for all things Western, causing business to boom—not unlike how the popularity of the image of the American West today has cast new and numerous eyes on a trade that Isham has been a part of for decades. "I feel that I'm really fortunate right now because I've loved this stuff all my life," he remarks. "And this is my time."  Not surprisingly, it's the working cowboy that Chad Isham admires the most. "I have the utmost respect for all of it," he says of cowboy life, "but I tend to like the humbleness of a cowboy who lives on a big ranch. Who doesn't go to town very often and lives a really simple life. That's where my heart lies."
---
I feel that I'm really fortunate right now because I've loved this stuff all my life. And this is my time.

Chad Isham
---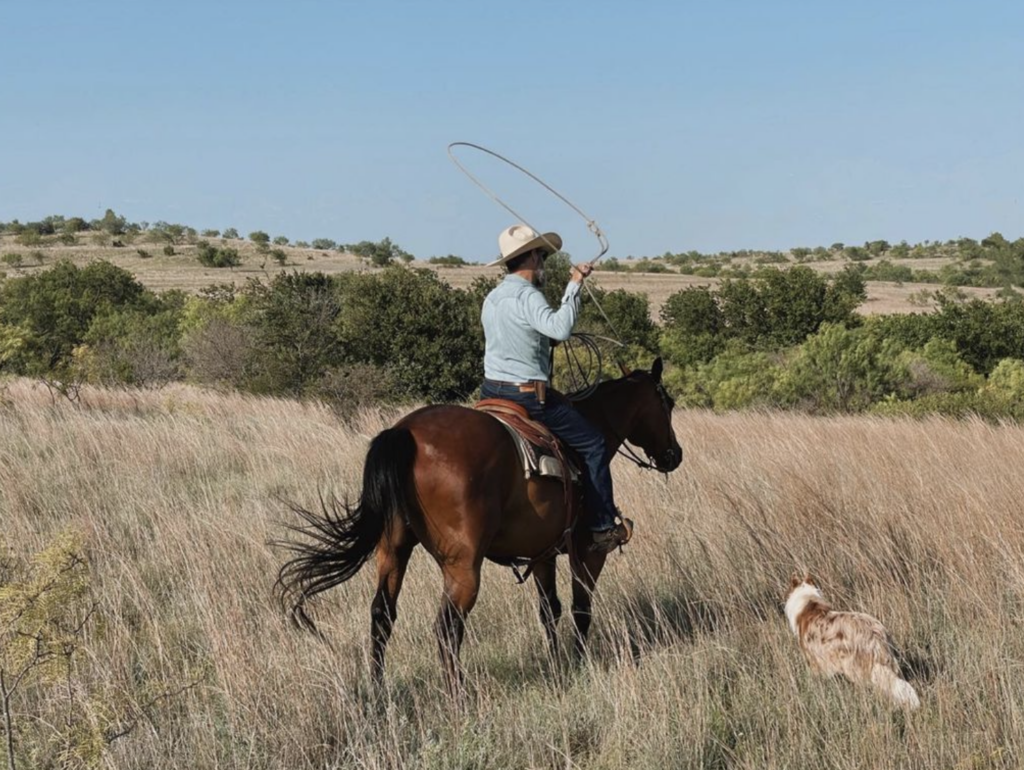 Photographs courtesy of Chad Isham