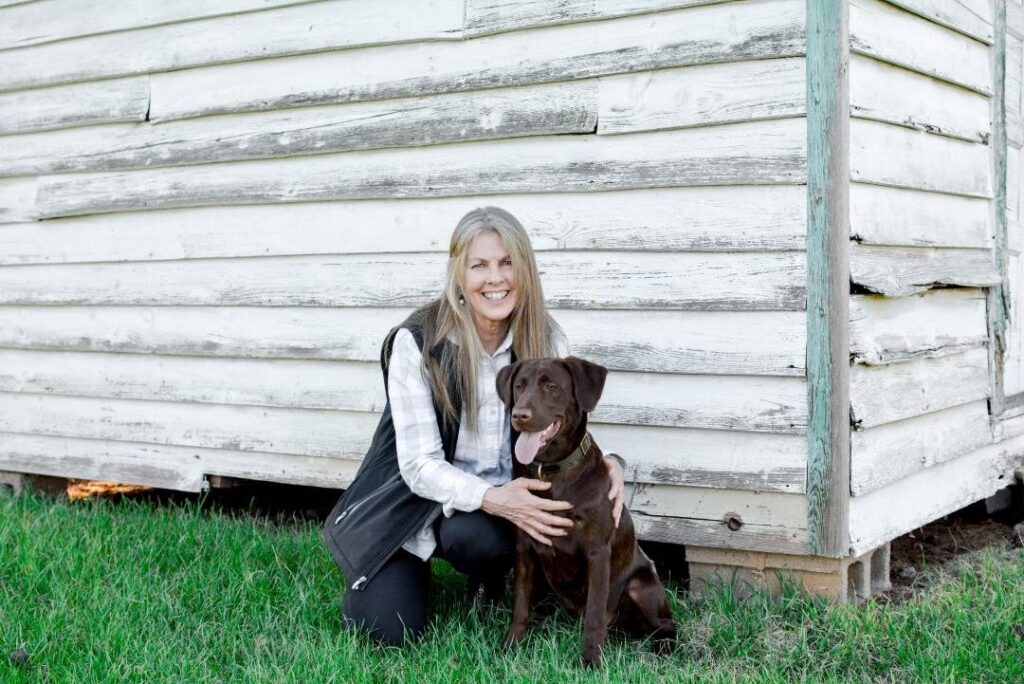 Among the world's top engravers, Lisa Tomlin focuses hammer and chisel to transform fine knives and firearms.
Written by Constance Dunn
Master engraver Lisa Tomlin is a bit busier than usual, and currently working on four projects. There's what she describes as "a really interesting handmade knife." A couple of Colt 1911s and, lastly, "a little falling-block rifle." Among the leading engravers working today, Tomlin lives on a horse farm in the Blue Ridge foothills near Lynchburg, Virginia where, for nearly 40 years, she's labored in her shop, armed with only a hammer, a chisel, and a deep well of visions she began collecting in early childhood when she started, almost compulsively, sketching scenes of animals and wildlife.
While Tomlin may live a quiet, fairly sequestered life on the farm, she shares a deep connection with each client. It begins via back-and-forth communication at the start of a project, when the master engraver first learns of the vision for a client's beloved knife or firearm. Weeks or even months later, the item is parlayed into something priceless—a museum-worthy object to be handed down through the generations. Among those who own her engraved works is President George H. W. Bush, General Norman Schwarzkopf, and iconic Air Force and test pilot Chuck Yeager, famous for breaking the sound barrier.
"Maybe I inherited a little bit of his talent," Tomlin says modestly, describing how as a child, she would observe the fastidiousness of her truck-driver-turned-tradesman father as he built custom cabinets. "I could see the time he spent, and I appreciated the outcome. He put two hundred percent into what he was doing." Years spent with her sketch pad and pencil had set the groundwork for her skill, and her father helped form her craftsmanship.
---
"Years spent with her sketch pad and pencil had set the groundwork for her skill, and her father helped form her craftsmanship."
---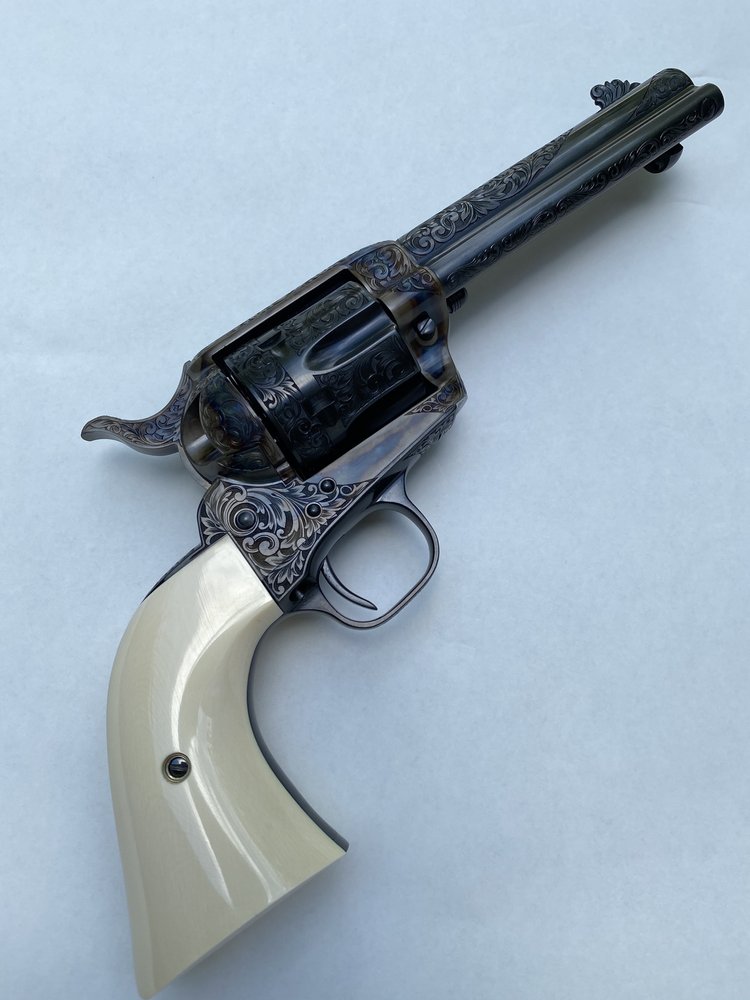 A chance meeting with master gun engraver Ken Hurst, however, provided the linchpin. "This came out of left field, me learning to engrave," she says, describing her first meeting with Hurst, whose career encompassed master engraving stints at Colt, Winchester, and others. "His shop was five miles down the road from where I lived," Tomlin says with a laugh, "and I never knew it was there, because he never advertised." Her audition consisted of drawing an elk from an image Hurst handed her—sized to fit neatly inside a quarter. Within an hour Tomlin had gone home, done as instructed and was back at Hurst's shop with her drawing in hand. She passed.
At the time, Hurst's Lynchburg shop was an incubator for emerging talent who, like Tomlin, would go on to become master engravers in their own right. "We all had the pleasure of learning from each other," she says of that time and place, when she started engraving less daunting items, like belt buckles, before graduating to firearms. In the mid-1980s, she struck out on her own, and since then her talent and distinctive style has sustained her solely word-of-mouth career.
Like a signature, an engraver's style is one of a kind, and, in the case of Tomlin's, it pulls from a blend of sources. "It's a little bit of an Arabesque, Italian, Victorian—it's got a little bit of everything in it," she describes. There's even, she says, "a little bit of cowboy scroll, if you will." There's Hurst's influence, as well as that of her former fellow apprentices. "I have more of an American style for sure," Tomlin points out, "but I love pulling from the European engravers; the Italians especially."
---
"I have more of an American style for sure, but I love pulling from the European engravers; the Italians especially."

— LISA TOMLIN, ENGRAVER
---
Surprisingly, given her steady output over the last few decades, she does not have any of her own works lying around—except for one. (Memories of her past works, she points out, are anchored in her mind by a song or movie that was popular at the time.) Sometimes the story behind a client's engraved firearm or knife is so compelling, however, the object also becomes meaningful to her. Perhaps this explains the one engraved item she does own: "I engraved a Colt Diamondback for my father years ago," says the artist, "and he recently gave me that gun."
Photographs courtesy of Lisa Tomlin Engraving