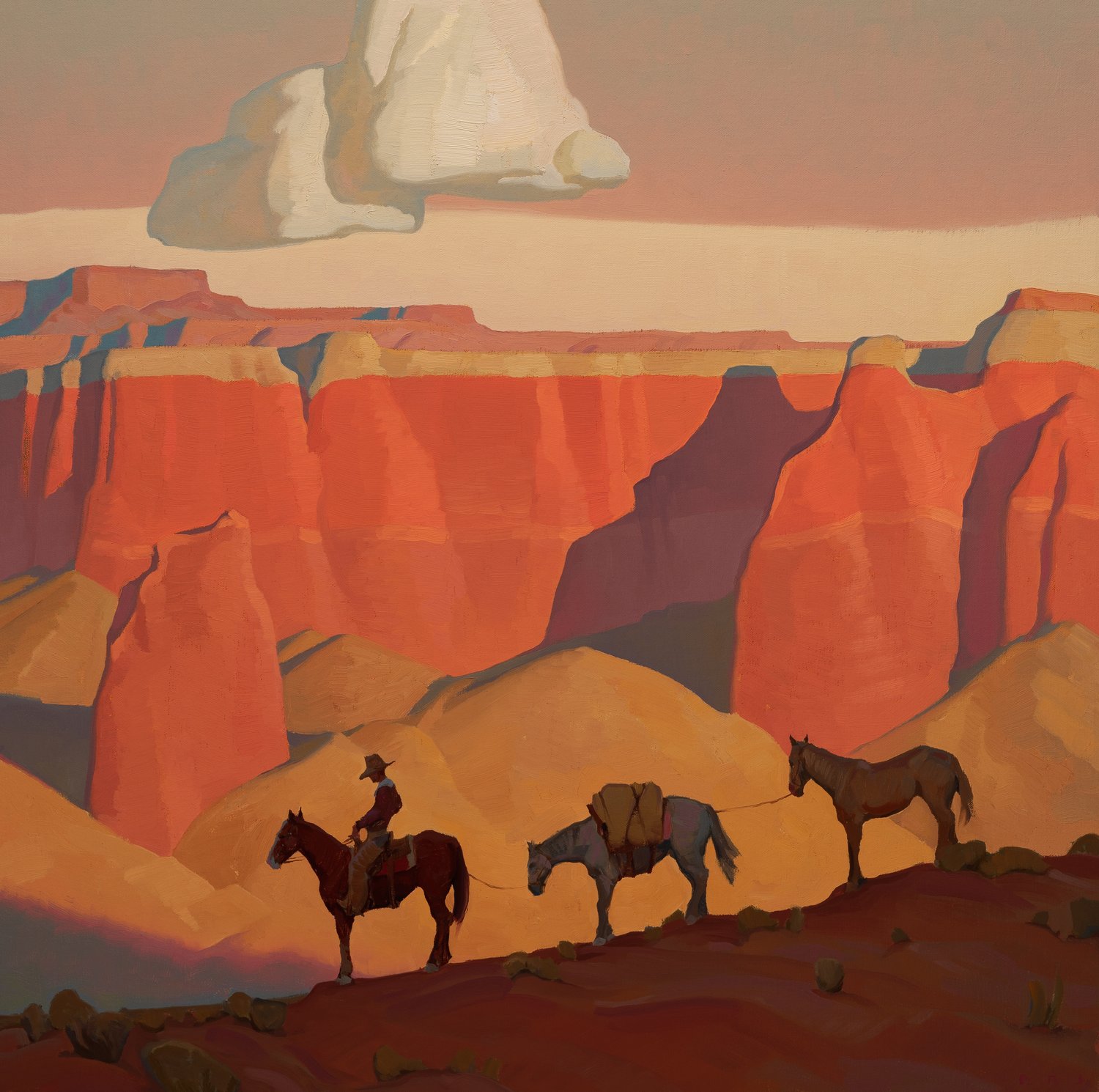 Contemporary artist Brett Allen Johnson paints a vibrant new picture of the American West.
Written by Jenn Thornton
In the handful of years that Brett Allen Johnson has been a professional artist, the Lehi, Utah-based painter of American West landscapes—its corners, crevices, and characters—has shown his true colors. They are, like his modern depictions, bold, as he himself was when, a few years into a college degree, he left commercial art behind—and eventually the institution—for a shot at fine art.
Not an entirely surprising decision, really—Brett has always been quick on the draw. Literally. "I have been drawing as long as I can remember," he says. "Most of my family is artistic or creative in some form or another." His grandmother painted watercolors, and his grandfather was an engineer, which to Brett, "seemed like the other side of the same coin." On road trips, Brett remembers taking in the desert landscapes and, as he puts it, "all the places in between" his home in a Salt Lake City suburb and his grandparents' place in Sedona, Arizona.
Brett was born for the "in-between." After leaving college, he swung a hammer for 15-plus years as a carpenter to support his growing family, a time that helped fortify the foundation of his work as an artist. "Going into construction helped give me the confidence to do it," he says, "and I remember that feeling well. I always wanted to do something at the highest level I could, and as far as making something, painting seemed like a natural extension of that. I think it helped strengthen the sort of creative muscle." In free moments, Brett created his own classroom; he hit museums, thumbed through art magazines, and studied the works of artists he admired. The fact that he is a self-taught fine artist is an almost shocking revelation when looking at his work, which, whether one knows a lot about art or nothing at all, is clearly good—and that's a drastic undersell. Part of the new guard of American West artists and artisans, Brett wields one of the most dynamic paintbrushes in the business. Deserts, canyons, and badlands—these are the places where his work begins. Then, like the vastness of the West itself, expands out, from his memory and the moment he's in.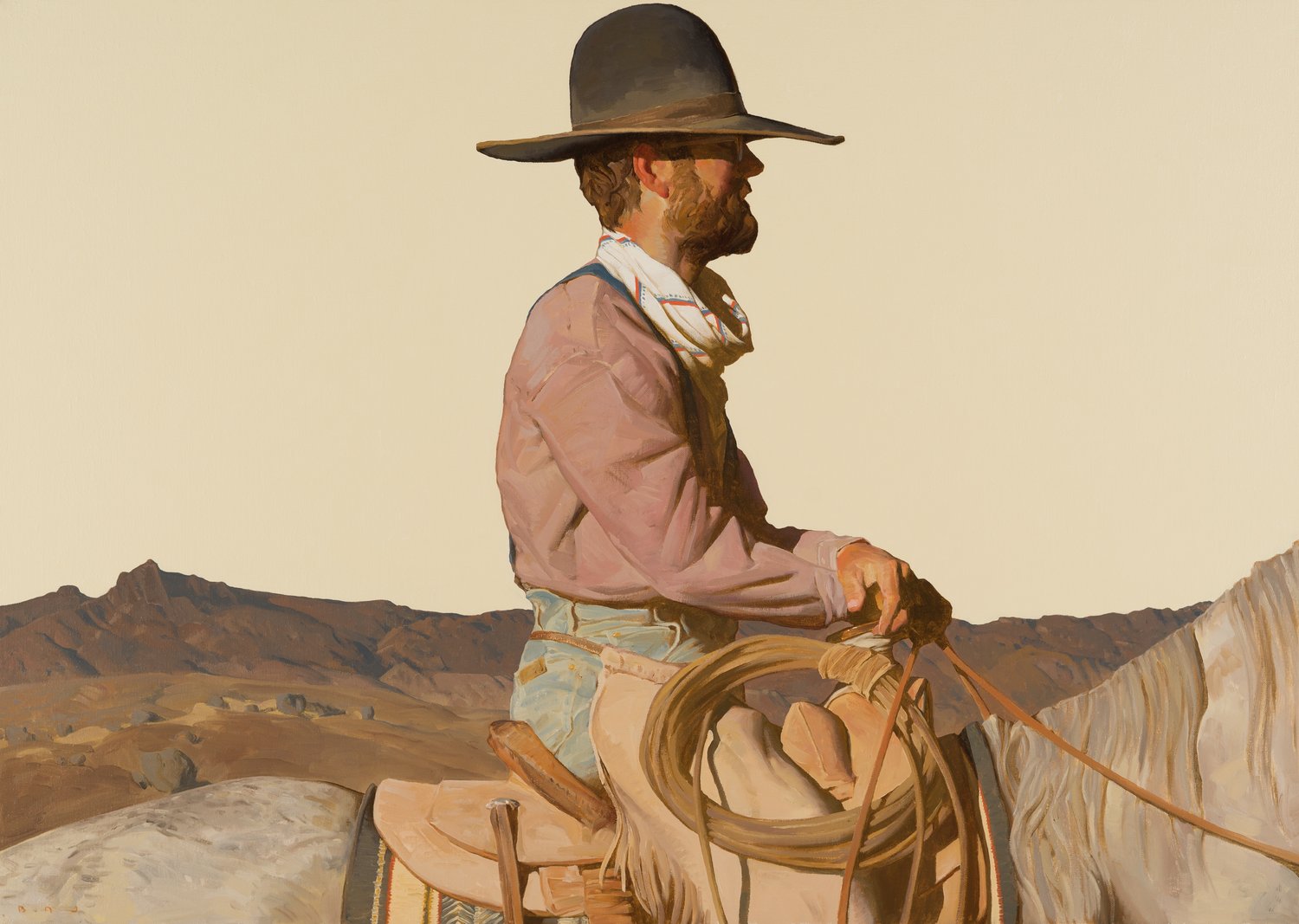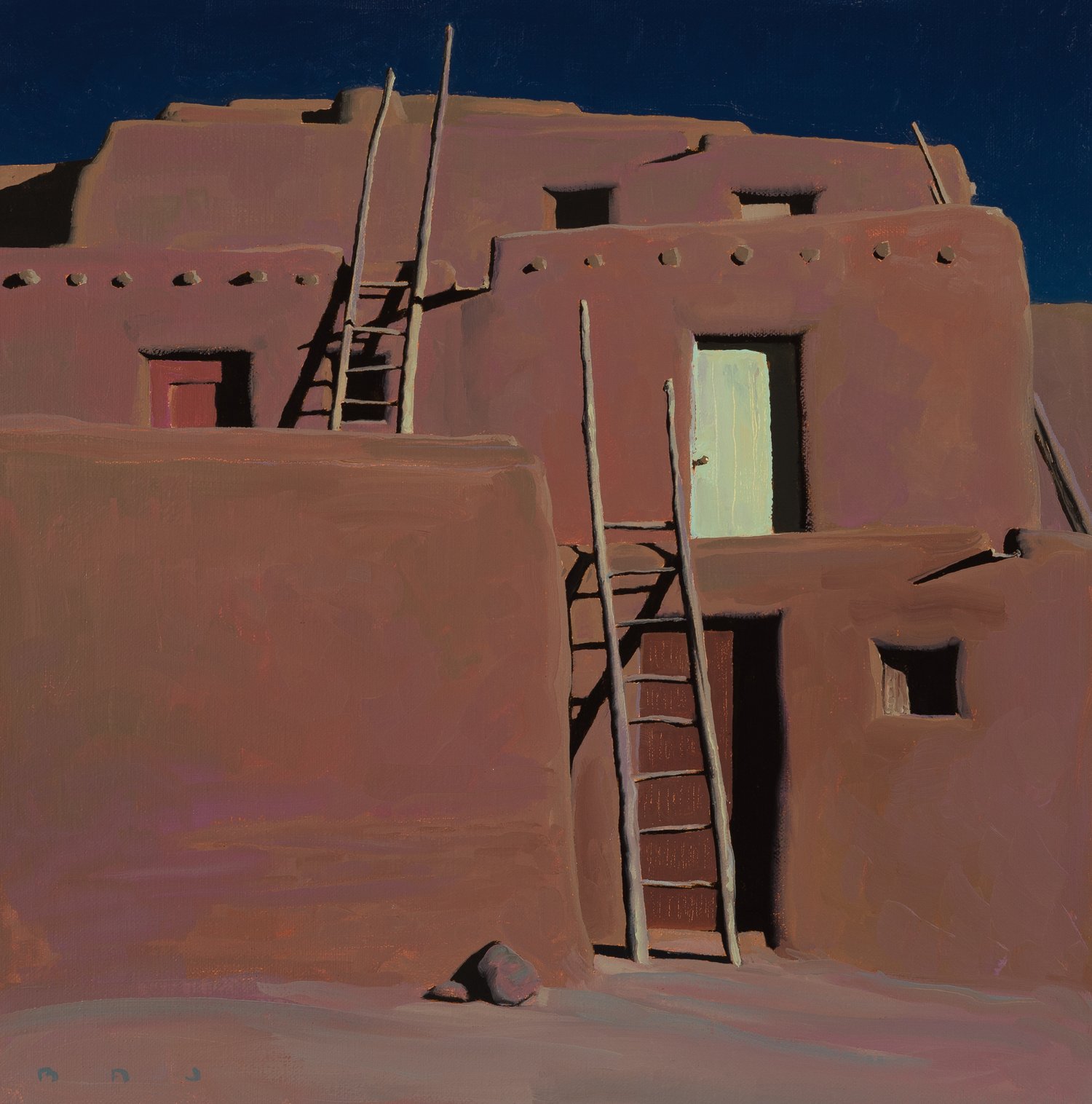 Despite his growing standing in the art world, Brett doesn't have any "useful labels" for his work. "I paint landscape mostly, but I don't feel married to it. I could happily paint still life or figures, and I do occasionally. Mainly, it just seems like I find a certain emotional resonance I'm able to tease out of the landscape more easily, a strange familiarity, like an inner world." An artist, and a poet too? If anything, Brett says, "I feel pretty out of touch with what I do when it comes to a bigger vision or timeline; I just try to make interesting paintings, one at a time." Again, "in between" camping, hiking, and riding dirt bikes with his big brood. "I'm grateful they forgive me when they find me lost in thought, looking out on a vista, holding up the ride."
In going his own way, and doing his own thing, Brett has been dubbed a Master of the American West by the Autry Museum, secured gallery representation in Los Angeles and exhibited at galleries and museums alike. Still, he says, "I don't feel like a 'master,' because that implies mastery. I always thought there'd be this moment when I knew, when I felt, I had become accomplished. For me, the salvation lies in the next blank canvas, and the belief in making one good thing. I try not to worry about the other stuff."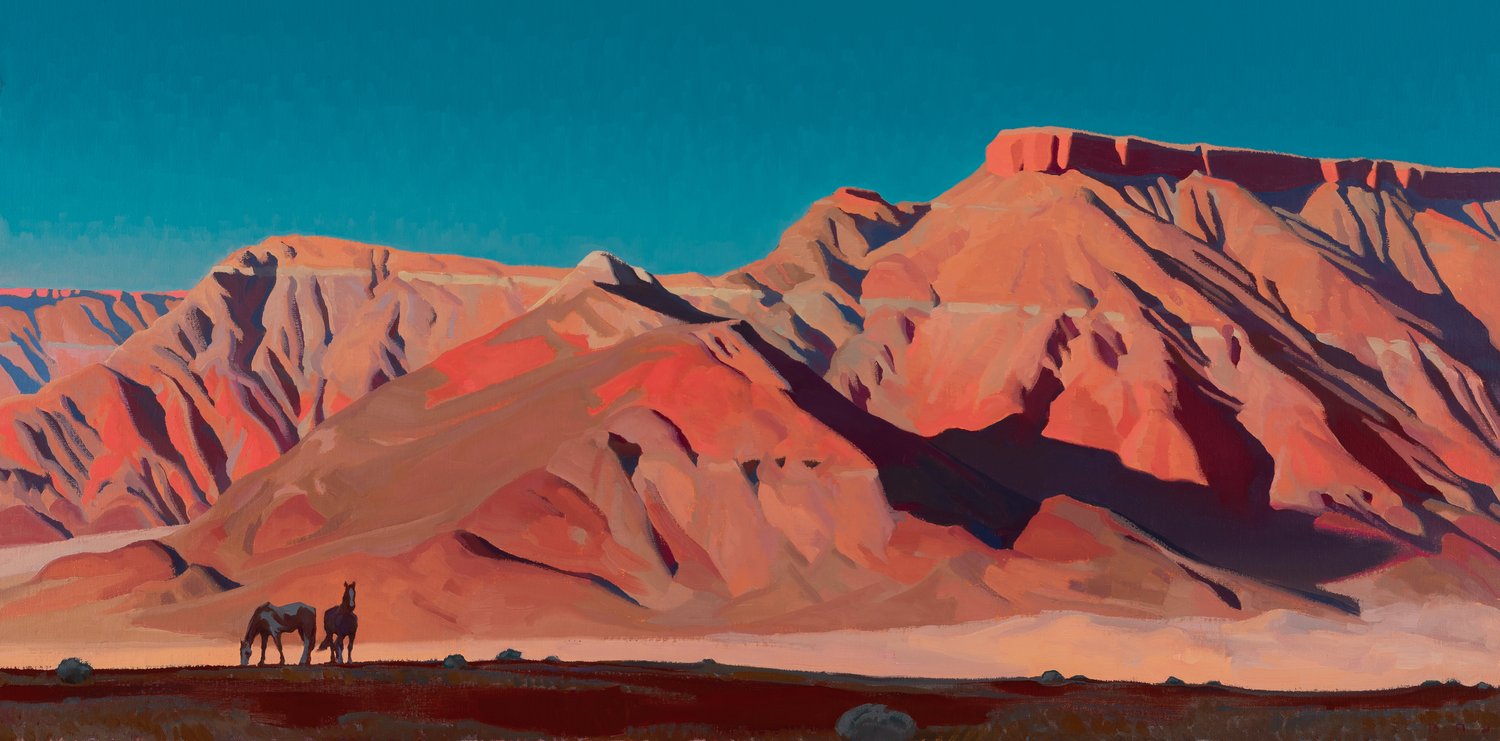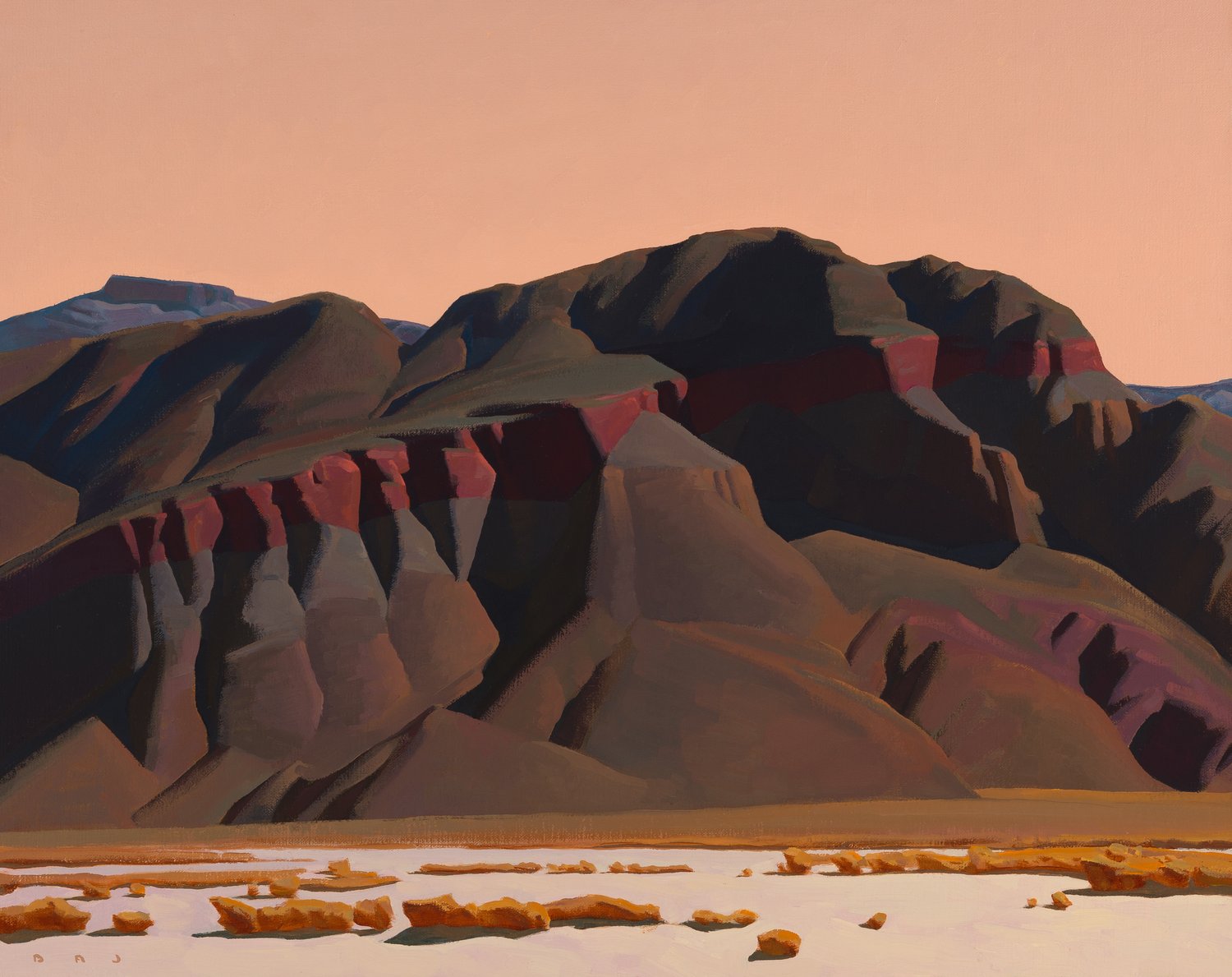 Photographs courtesy of Brett Allen Johnson