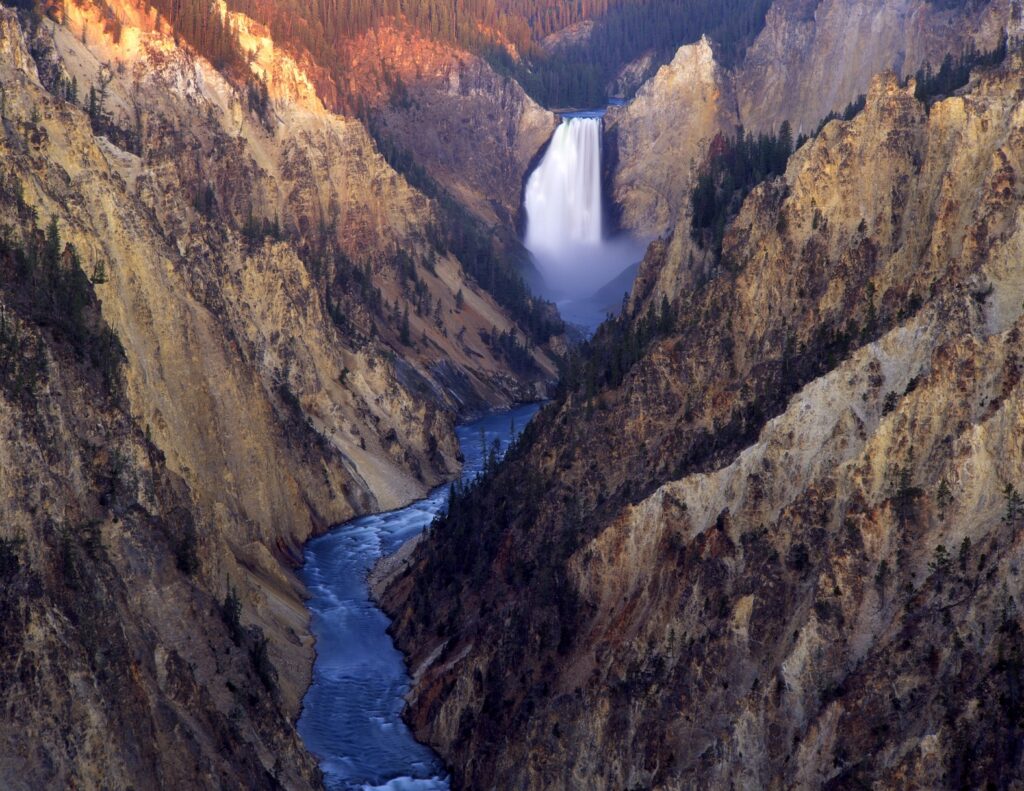 Yellowstone National Park is turning 150 this year and you're invited—now and always.
Written by Jenn Thornton
A lot of things get better with age. Take John Wayne. The man may no longer be with us, but his memory sure is… not to mention his movies, his example, and that big 'ol John Wayne: An American Experience exhibit in Fort Worth, Texas. Duke is to America what Old Faithful is to Yellowstone National Park—a national treasure. And, one of the many locations that saw Wayne step into leading man boots as Breck Coleman in The Big Trail (1930).
Apologies to the cast of the TV smash Yellowstone—especially you Kevin Costner, a recent visitor to the John Wayne exhibit—but America's favorite national park has been hot for a while now, with its erupting geysers, steaming hot springs, and burbling mudpots creating one of the most spectacular and otherworldly environments on planet Earth. One with vastness for days and the largest collection of mammals in the lower 48—from bison to bighorn sheep to grizzly bear mamas and their cubs, all just meandering around, a lot of time stopping traffic.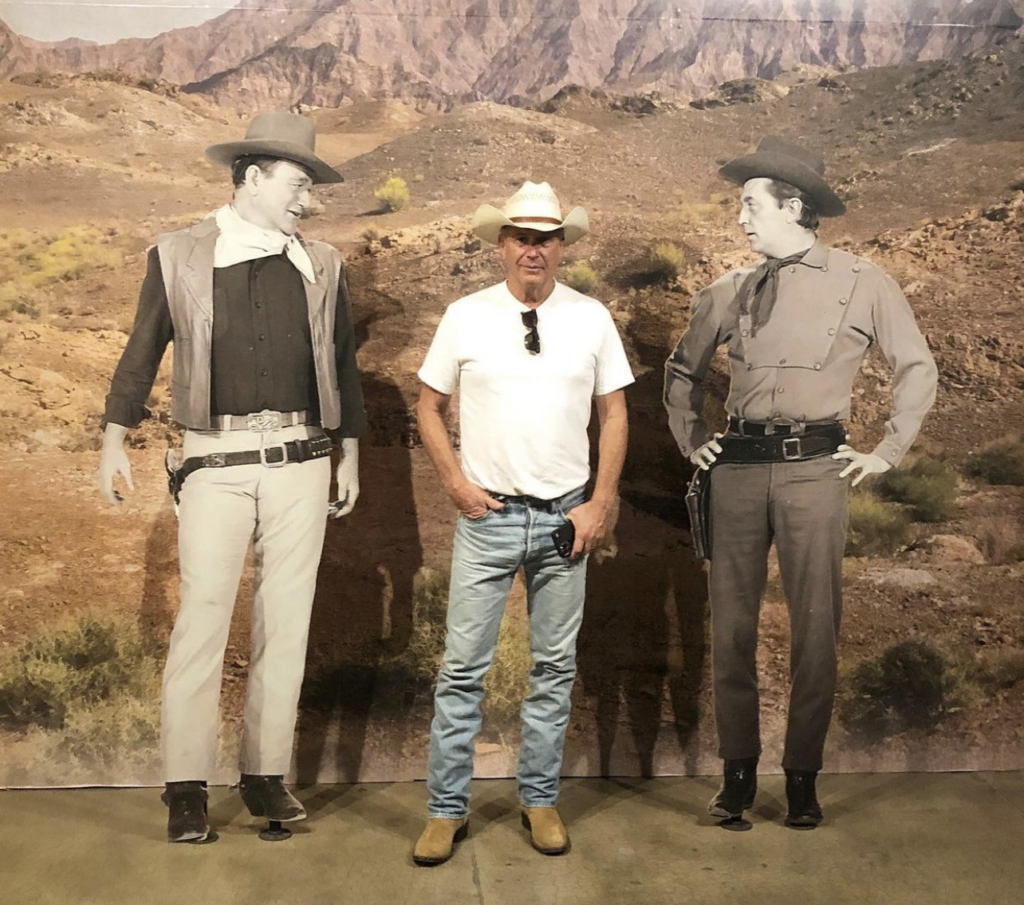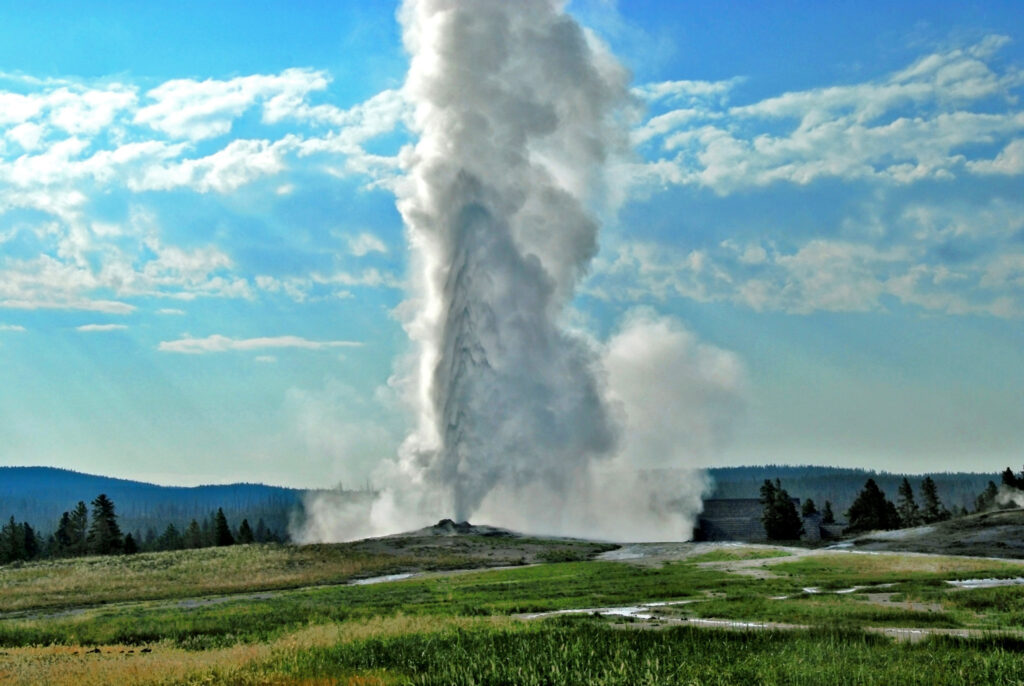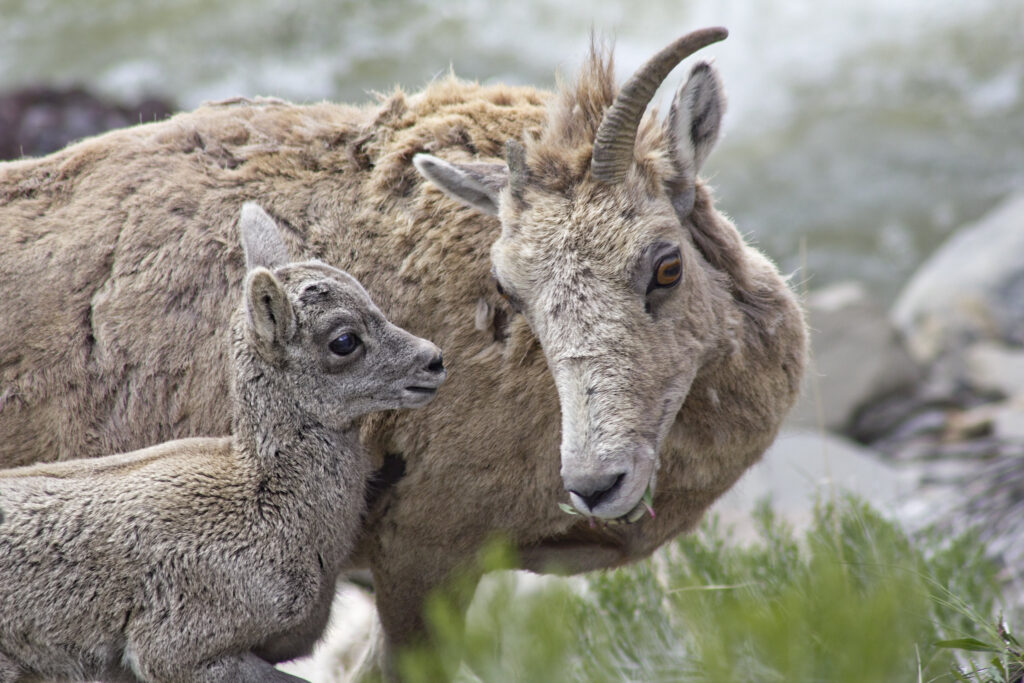 The world's first national park—courtesy of an act signed into law on March 1, 1872 by then President Ulysses S. Grant—is still first in the hearts of the millions who descend on the park annually. They come for the wildlife, the scenery, and to really see if Old Faithful is still faithful after all these years. For the record, the iconic geyser is still plenty predictable, erupting about 20 times per day. Naturally the old girl is a big draw, but in every corner of the park, which is mainly in Wyoming but also reaches into Montana and Idaho, is one mind-blowing discovery after another.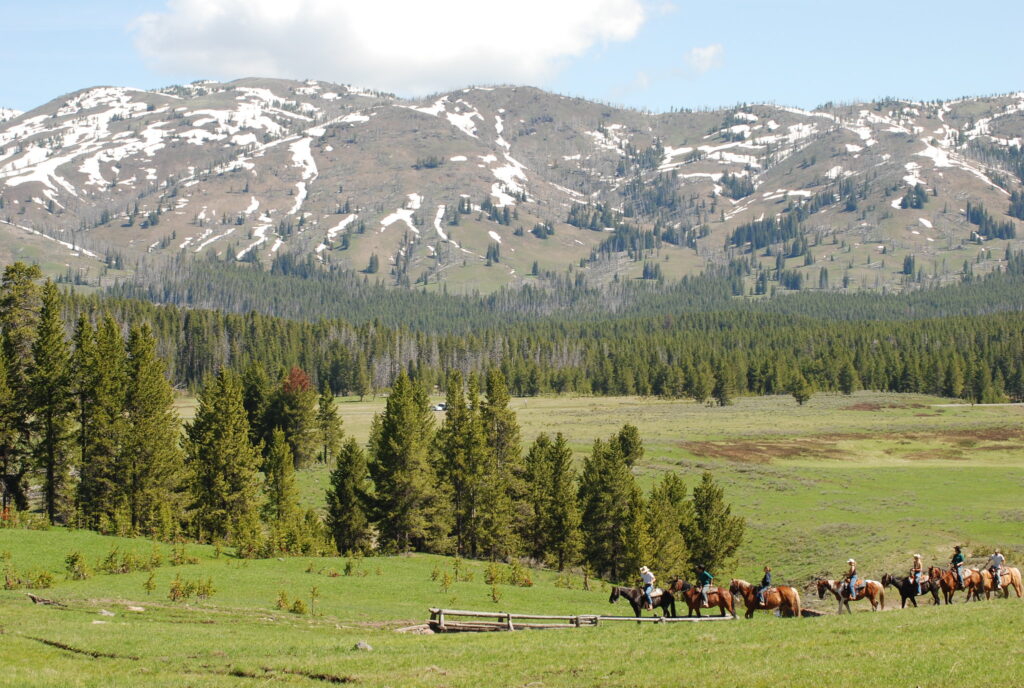 To that end, Yellowstone herself is 150 this year and marking the milestone the only way she knows how—in spectacular fashion. Among the slew of events in the months ahead is Yellowstone National Park Lodges: 150 Years of Inspiration, an event coinciding with Old Faithful Inn's summer season and including a Native American Art Exhibit and Marketplace, free walking tours of the Inn and a free historic Yellow Bus Tour of Old Faithful historic district. This month also will see the Yellowstone Tribal Heritage Center at Haynes Photo Shop at Old Faithful—a place where park visitors can directly engage with Native American artists, scholars, and presenters—open to the public.
Starting in July, look for Teepee Village—an initiative between Yellowstone and numerous Tribal Nations—to pop up at the iconic Roosevelt Arch in Gardiner, Montana, and, at the end of the month, the Nez Perce Appaloosa Horse Club Ride and Parade, an extravaganza in full regalia, at Canyon Village. (The Nez Perce is one of 27 individual tribes recognized by the National Park Service to have historic and modern-day ties to Yellowstone.) In August, Lamar Buffalo Ranch—a field campus for the NPS and Yellowstone Forever Institute—will kick off Yellowstone: 150 Years and Beyond, an educational program, as well. Virtual events are ongoing. Can't make it to Yellowstone National Park this year? Kevin Costner is narrating a four-part documentary series on its 150th anniversary, premiering later this year. Can't wait? Hit The Big Trail with John Wayne—it's streaming on iTunes now.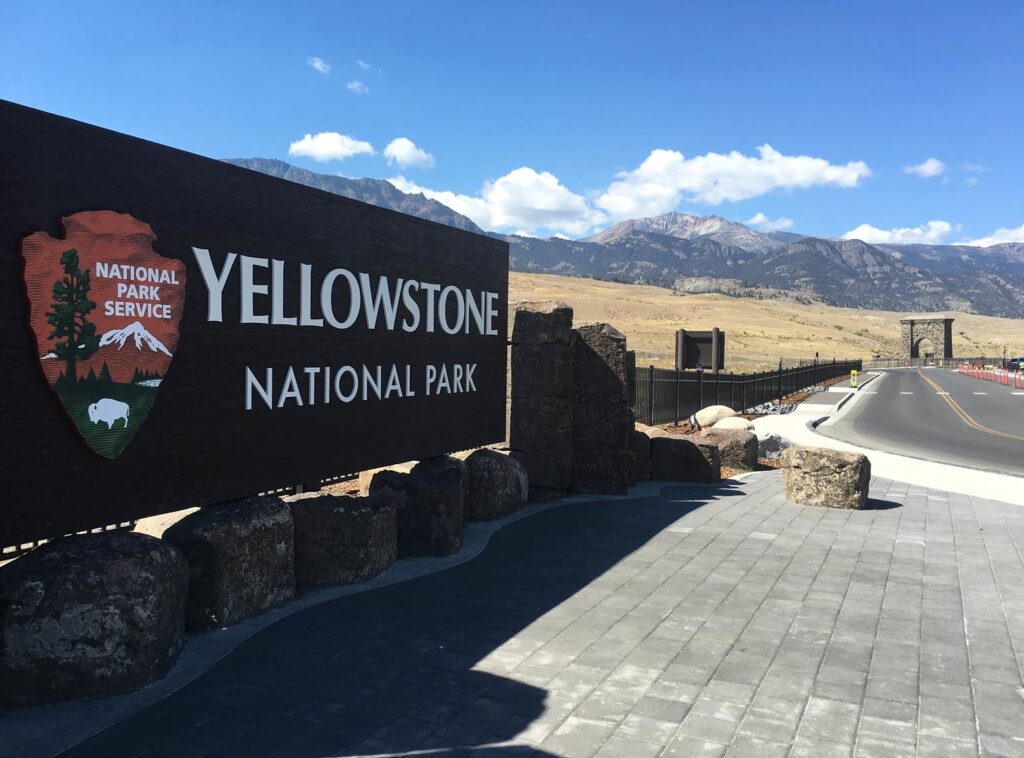 Park images courtesy of Yellowstone National Park Lodges