National Day of the Cowboy pays tribute to a shared touchstone of heritage, lifestyle, and spirit.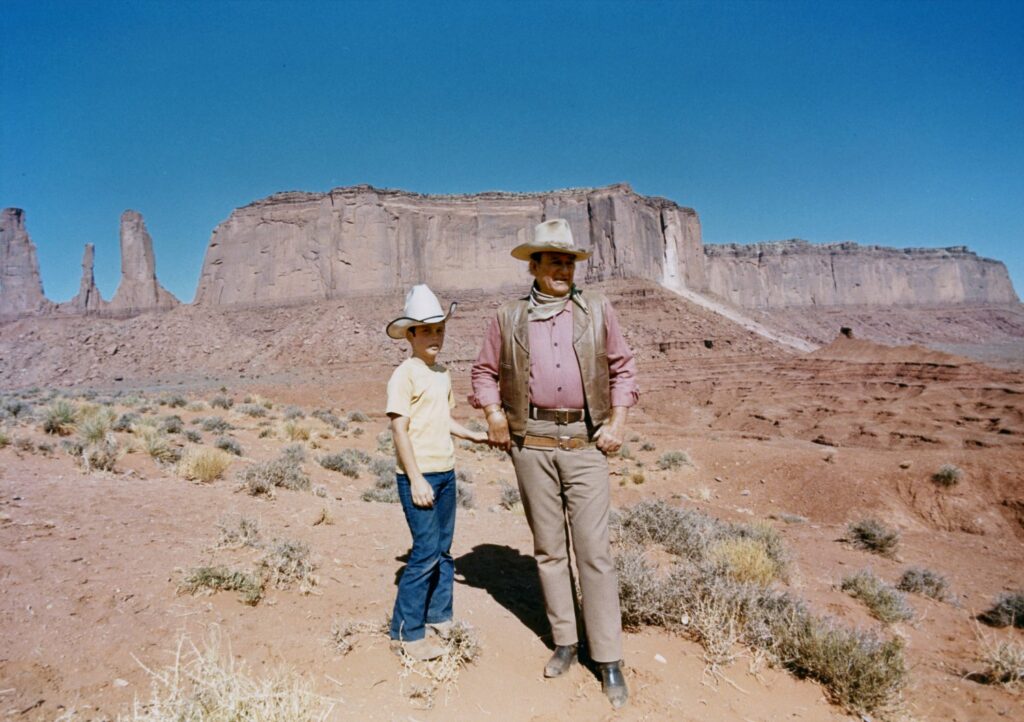 "Do what has to be done and finish what you start."
This is number four of the Code of Conduct for Cowboys and Cowgirls, and it's clearly adhered to by those who have been working for nearly two decades to get the National Day of The Cowboy—July 23—recognized across the nation, and perhaps one day celebrated as a U.S. holiday.
In 2005, a namesake organization was founded with the goal of getting all 50 states to pass a bill setting aside a day to officially commemorate two living pillars of American culture: pioneer heritage and cowboy culture. In 2012, Wyoming was the first state to officially, and permanently, recognize the 4th Saturday in July as such, and California quickly followed suit. Since then, more states—cowboy strongholds like Texas, Kansas, Indiana, Arizona, Oklahoma, and New Mexico; even Virginia—have joined the movement, bringing the total participating states to 15.
"If you're looking for a point of community, this is it," says Bethany Braley, executive director of National Day of the Cowboy. "It's something we should be cultivating." She's referring to universal cowboy ethos like hard work and adhering to one's personal code no matter the cost. Such characteristics are inspirational, she points out, and unifying— transcending ancestry and gender, for instance, along with age, geography, social class, and other variables.
---
If you're looking for a point of community, this is it.

– Bethany Braley
---
The movement has garnered much official and grassroots support, whether from political leaders (the late Senator Craig Thomas of Wyoming was the first to introduce the resolution in Congress back in 2005), and familiar Western outfits like Professional Bull Riders (PBR), which helped raised funds for the group from sponsors like Ariat and Pendleton Whisky.
There's even a flag for the National Day of the Cowboy, first unveiled by Sen. Thomas at Cheyenne Frontier Days during the fledgling days of the movement. Today the red-on-white symbol, fringed in gold, can be seen waving from state capitols and held aloft at events like the Pro Rodeo Hall of Fame induction ceremony, or at the National Day of the Cowboy celebration held at the Fort Worth Stockyards. A National Day of the Cowboy flag even made its way onto the Discovery Space Shuttle back in 2008, where it traveled to the International Space Station and back. Just as the day is celebrated on a big scale, it's also marked quietly, too, at ranches and small gatherings. That's because the cowboy way of life and spirit is a universal one, and reflected in the organization's Cowboy Keeper awards, which honor folks who exemplify it. Like Jackson Sundown, a Nez Perce warrior and rodeo pro born in 1863. Or Cleo Hearn, a pro calf roper who founded Cowboys of Color Rodeo in the early 1970s. Places, like Dodge City, Kansas, are awarded and even ordinary people who have done extraordinary things, thereby personifying the cowboy's independence and stick-with-it-ness. Joining in the cowboy's way of living and thinking, Braley notes, is not off-limits to anyone: "No one is excluded." Least of all not the most famous cowboy of all time, John Wayne, who communicated its ideals to legions of fans and moviegoers around the globe, and who personally partook in the cowboy's way of life, down to his treasured days spent at his 26 Bar Ranch, a 2,000-acre cattle spread in Northern Arizona where prized Herefords were raised in the midst of glowing mountain ranges, and where the National Day of the Cowboy would no doubt be a well-celebrated affair.