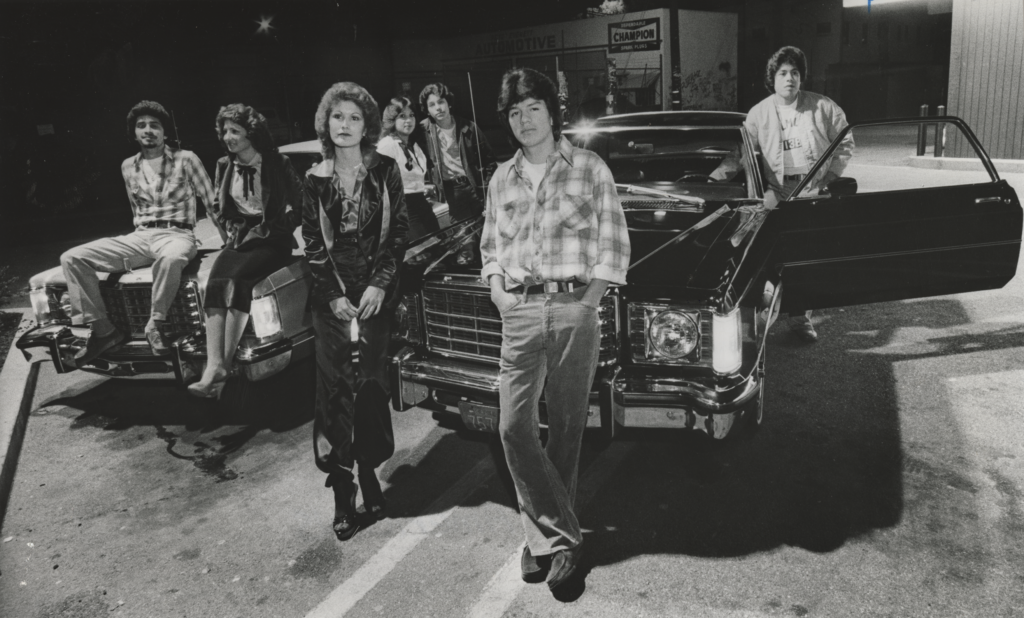 Six Style Archetypes of the American West are Undressed in a New Exhibit at LA's Autry Museum.
Written by Constance Dunn
It's said that style is like a shield we don every day to navigate our lives. Doubly so in the American West, where staples like blue jeans, plaid shirts and cowboy boots have functioned for over a century as essential tools to withstand long, tough days in withering natural environments. Or worn as casual or fancy dress, whether to attend the rodeo or wear for a night on the town—whether one is a cowboy or living far from the reaches of the West.
It's no surprise that the Autry Museum of the American West has included these three Western style archetypes among the six highlighted in Dress Codes. Fringed leather jackets, Aloha attire and a traditional style of Mexican dress worn by women (called "China Poblana") round out the rest of the Los Angeles exhibit, which runs from May 21, 2022 through Jan. 8, 2023.
"What we wear is often deeply personal and individualistic, but sometimes fashion is also used to demonstrate a belonging to a community or to express tradition or cultural identity," said Carolyn Brucken, chief curator at the Autry. Like the fringed Northern Plains leather jacket of William "Buffalo Bill" Cody, worn circa 1900 and decorated with Native imagery alongside the stars and stripes, or a pair of battered blue jeans, vintage 1890, that were unearthed in a Nevada mine.
These are among more than 150 displayed and decoded pieces in Dress Codes, which not only is focused on apparel and textiles of the American West, but also includes art, photography, and historical artifacts. These looks include embroidered folk garb worn by a Mexican dance troupe in the 1930s; cowboy boots donned by Gene Autry and Roy Rogers; and a bold 1950's Hawaiian shirt favored by President Truman during his R & R in Key West.
---
What we wear is often deeply personal and individualistic, but sometimes fashion is also used to demonstrate a belonging to a community or to express tradition or cultural identity.

Carolyn Brucken, chief curator at the Autry
---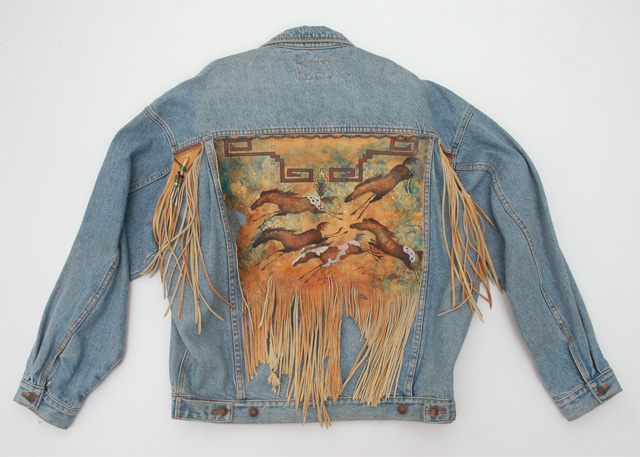 The origins of each of the six Western style archetypes are traced, along with the journeys that took them from wearable tools of utility, born of a specific place and time, to globally recognized signifiers of the American West. Like the evolution of the cowboy boot from pragmatic Western work boot (its lifted heel and narrow shaft ideal for life in the saddle), to a blank canvas for embellishment worn by male and female performers on musical stages and Hollywood movie screens. And with such exposure, launched the cowboy boot to a global audience.
And once launched to a broader audience, how were these wearable signs of place adopted and used, whether by groups or individuals, as a means of expression, identity or belonging? Just as wearing a fringed leather jacket, a symbol of the West's rugged individualism, in 1960's America might indicate solidarity with the anti-establishment movement of the time, so might donning a vivid aloha shirt or embroidered China Poblana blouse evoke or reinforce something personal in its wearer. All of this and more is explored in Dress Codes, dedicated to six pillars of style born uniquely of the American West, with several of them made globally recognizable by the most famous cowboy of them all: John Wayne. "The Autry brings together stories of all peoples of the American West," says Stephen Aron, president and CEO of the Autry, "and this exhibition tells stories of pasts that resonate in the present and that are deeper, denser and more exhilarating than any of us assume."
Photographs courtesy of the Autry Museum of the American West (clockwise from top left): Denim Jordache jacket with custom additions worn by writer, rodeo marshal, and LGBTQ activist Patricia Nell Warren; donated by Patricia Nell Warren. Can't Bust 'Em jeans recovered from a mine in Goldfield, Nevada, circa 1890; donated by Jeffrey Spielberg. China Poblana dance ensemble; collected in Mexico, circa 1935. Aloha shirt given to President Harry S. Truman by Duke Kahanamoku, 1950; courtesy Harry S. Truman National Historic Site. Cowboy boots worn by Gene Autry, mid-20th century; donated by Mr. and Mrs. Gene Autry.