John Wayne Cancer Foundation
Fighting cancer with courage, strength and grit.
John Wayne beat lung cancer in 1964. He died 15 years later after a struggle with cancer of the stomach. During this difficult period, he became passionate about helping others fight this terrible disease.
To honor his memory, his family created the John Wayne Cancer Foundation (JWCF) with the mission to bring courage, strength, and grit to the fight against cancer. JWCF funds novel and innovative programs that improve cancer patients' outcomes and save lives through research, education, awareness and support.
The John Wayne Cancer Foundation established the John Wayne Cancer Institute at Saint John's Health Center in Santa Monica, CA and their research has led to groundbreaking procedures and treatments. JWCF also funds an innovative skin cancer awareness and prevention program for youth called Block the Blaze.
We're taking John Wayne's message of hope global to help fight cancer. Our innovating fundraising programs #ShowYourGrit, Team John Wayne, and Join John Wayne are geared towards raising funds and creating awareness. Join the John Wayne Movement!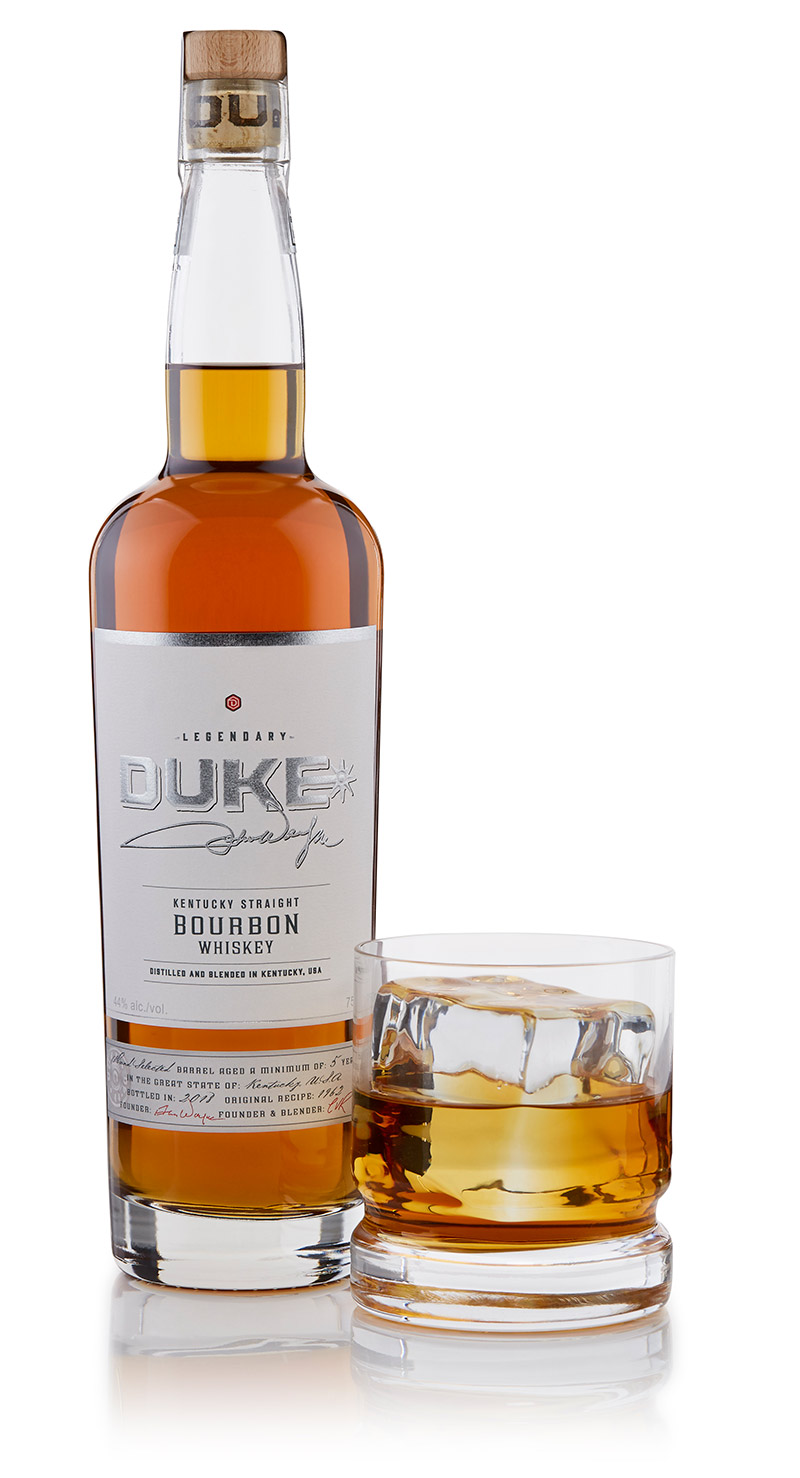 Crafted from John Wayne's tasting notes
John Wayne, the Man and the Legend, was a hard working craftsman who loved and perfected his craft as an actor. The DUKE, as he was affectionately known, was also a loving father, a fisherman, horseman, hunter, adventurer, and an unabashed patriot of The United States of America.
To his credit, he was a loyal friend to many and was passionate about sharing a good drink with his friends. He sought out the greatest American Whiskeys, the finest Scotch, the smoothest Tequilas, and Wines of true merit from all the great Wine regions. Nothing was too good for his friends and he was often quoted as saying that if he was going to have a drink, "It had better be a good one."
John Wayne's son, Ethan Wayne, remembers his father telling him about his dream to create his own Whiskey, his own Scotch and, of course, his very own Tequila. Naturally, they would be aged just right and crafted in a no holds barred authentic style that could be enjoyed in the finest clubs and restaurants, around the camp fire with a big steak and roast potatoes, on a boat while fishing, or after a hard day of shooting for the silver screen. Ethan never forgot his father's dream. He joined with us as he said his Father would have, no business plan, no projections, just a mission to make it right for the DUKE. John Wayne had foresight and in the end he knew he wouldn't be able to live that one dream having lived so many others in a golden age. Yet he planned ahead…
He saved his writings, he saved his scripts, he saved everything of importance, and, naturally, he left crated up for over 30 years his favorite drinks and his tumblers standing still in time and waiting for his son to open the crate and let all of the words come back. He left an archive, a message, and a reserve of bottles dating back to 1963. Literally, a message in a bottle.
We went to the crate with our friend, Ethan, unsealed it after so many decades, and then we picked up the tumblers he had left for us and tasted the DUKE's favorites.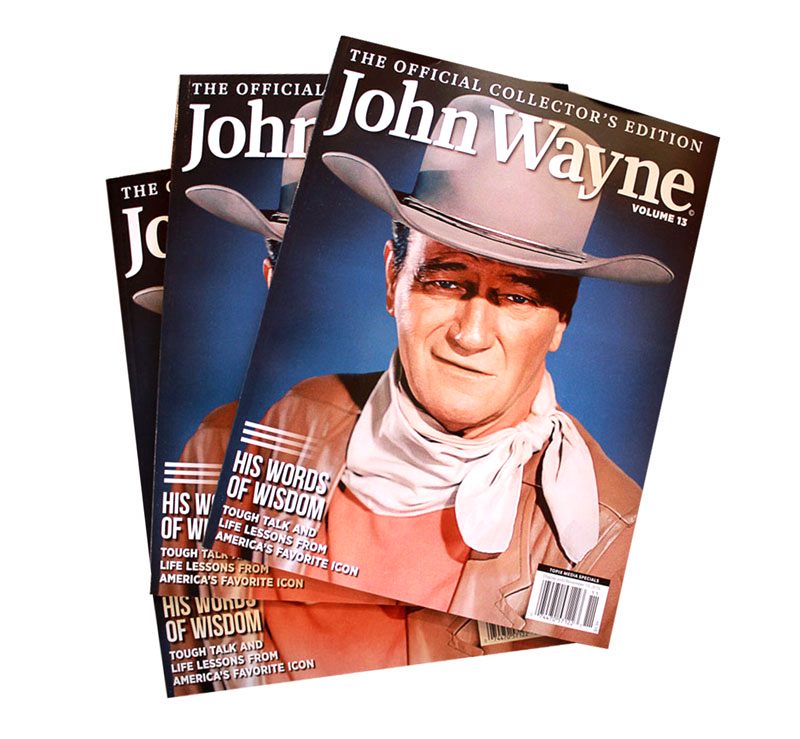 Sharing never-before-seen photos and stories from Duke's life
Sharing never-before-seen photos and stories from Duke's lifeWe are thrilled to bring you the Official John Wayne Collector's Edition, the first magazine wholly dedicated to bringing fans of Duke never-before-seen photos and unforgettable stories from the American icon's family and friends. Each issue of the 100-page deluxe magazine provides an intimate look at the larger-than-life legend.
John Wayne: The Official Collector's Edition is a bi-monthly publication sold nationwide on newsstands and online. The current edition on newsstands now is Volume 22.